Wanderful Storybooks (Part 2)
The Wanderful Apps are fully animated interactive children's storybooks that are perfect for beginning readers and early learners. Each storybook is filled with pages that are fun and delight any child, while improving their reading skills. All these Apps are perfect for children at home, as each App comes with a printable PDF Activities guide filled with fun (and educational) activities performed "away from the screen". To learn more, visit their WEBSITE.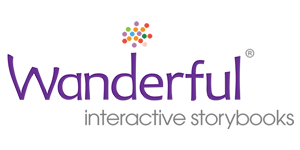 Wanderful Storybooks donated $18,328.50 of apps for the Tech4Good: Home School Project.
Part 1: Arthur's Teacher Trouble, Little Monster at School, The New Kid On The Block
Part 2:Ruff's Bone, Berenstain Bears Get in a Fight, Harry and the Haunted House
Part 3:The Tortoise and the Hare, Berenstain Bears in the Dark, Arthur's Birthday
Ruff's Bone
iPhone/iPad/iPod
Android devices
Berenstain Bears Get in a Fight
iPhone/iPad/iPod
Mac OS
Android devices
Harry and the Haunted House
iPhone/iPad/iPod
Android Devices
About Promo Codes
Promocodes will be added to this post when they become available. Learn how to redeem your codes HERE. Etiquette: please leave a comment when you use a code, so others know that they are used. :)