[Platform: iOS, Android] The Dr. Seuss classic, The Cat in the Hat, comes to life in this award-winning educational book app. Beginning readers can practice reading, spelling, and phonics though engaging activities and fun suprises. Designed in alignment with kindergarten English Language Ars (ELA) standards, this classic is bound to be a must-have book on your digital book shelf.
About Dr. Seuss' The Cat in the Hat


Subscribe to our email list and be the first to know about exclusives, freebies, news, and more.
About The Cat in the Hat
The best-selling, classic book "The Cat in the Hat" comes to life with playful interactivity, delightful animations and learning activities!
"…one of the most delightfully interactive apps we've seen." – Tillywig
"…overflows with fun animations, interactions, and learning games." TechWithKids.com
"…sets a new gold standard for Oceanhouse's interactive book apps going forward." – AppAddict.net
FEATURES
– Tap, drag, and tilt your device to find playful surprises throughout the book
– Practice spelling, phonics, rhyming, and reading comprehension with new Learning Activities
– Read along with highlighting narration, read it yourself, or enjoy auto play
– Explore new vocabulary by tapping words and pictures
– Track minutes spent reading, pages read, and more in the Parents section
LEARNING ACTIVITIES
– Hidden stars on every page reveal fun Learning Activities
– Developed in collaboration with early literacy experts
– Designed specifically for beginning readers
– Aligned with kindergarten level English Language Arts (ELA) standards
– Enjoy activities again and again, directly from the main menu!
*** Best New Apps – Apple ***
*** Parents' Choice Award Silver Honor Winner ***
*** Children's Technology Review Editor's Choice Award Winner ***
*** Academic's Choice "Smart Choice Media" Award Winner ***
*** Tillywig Brain Child Award Winner ***
*** 100 Noteworthy Apps – Children's Technology Review ***
*** KidSAFE Listed ***
Related Activities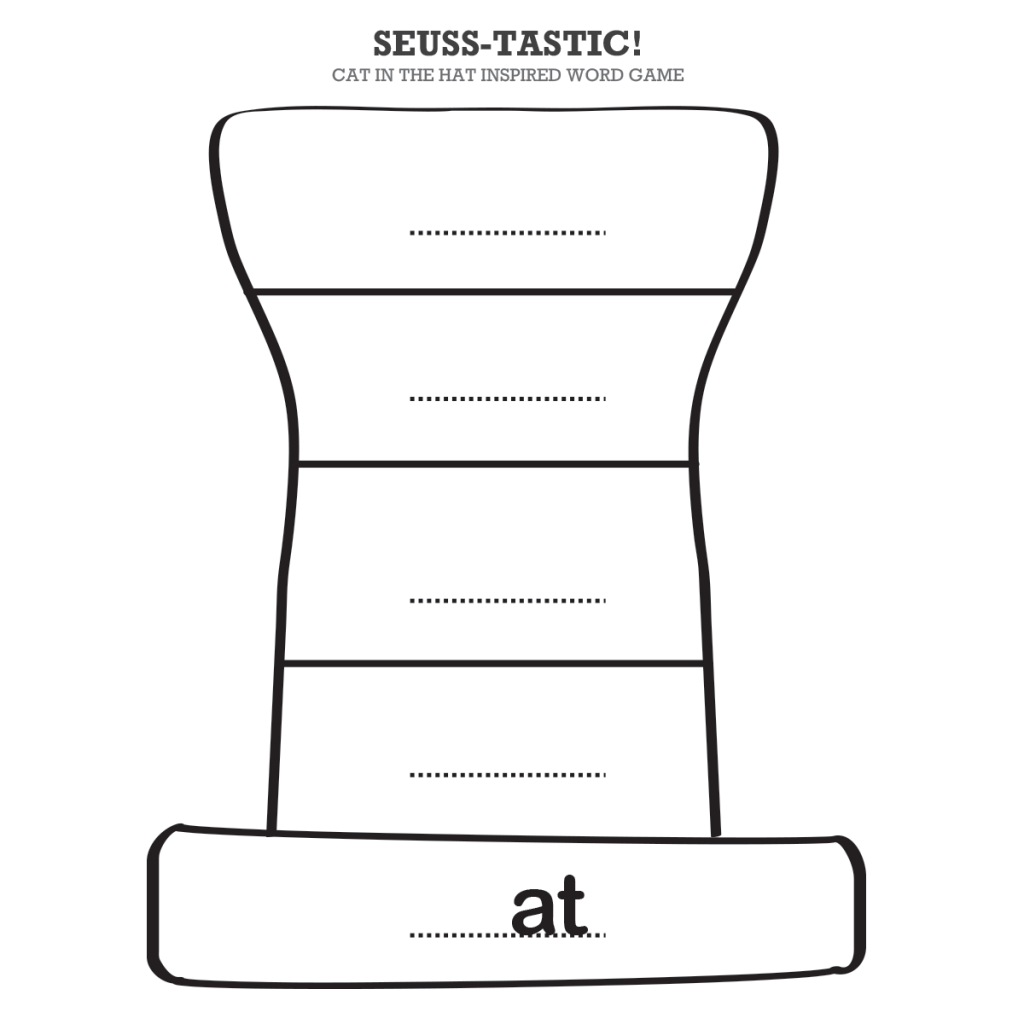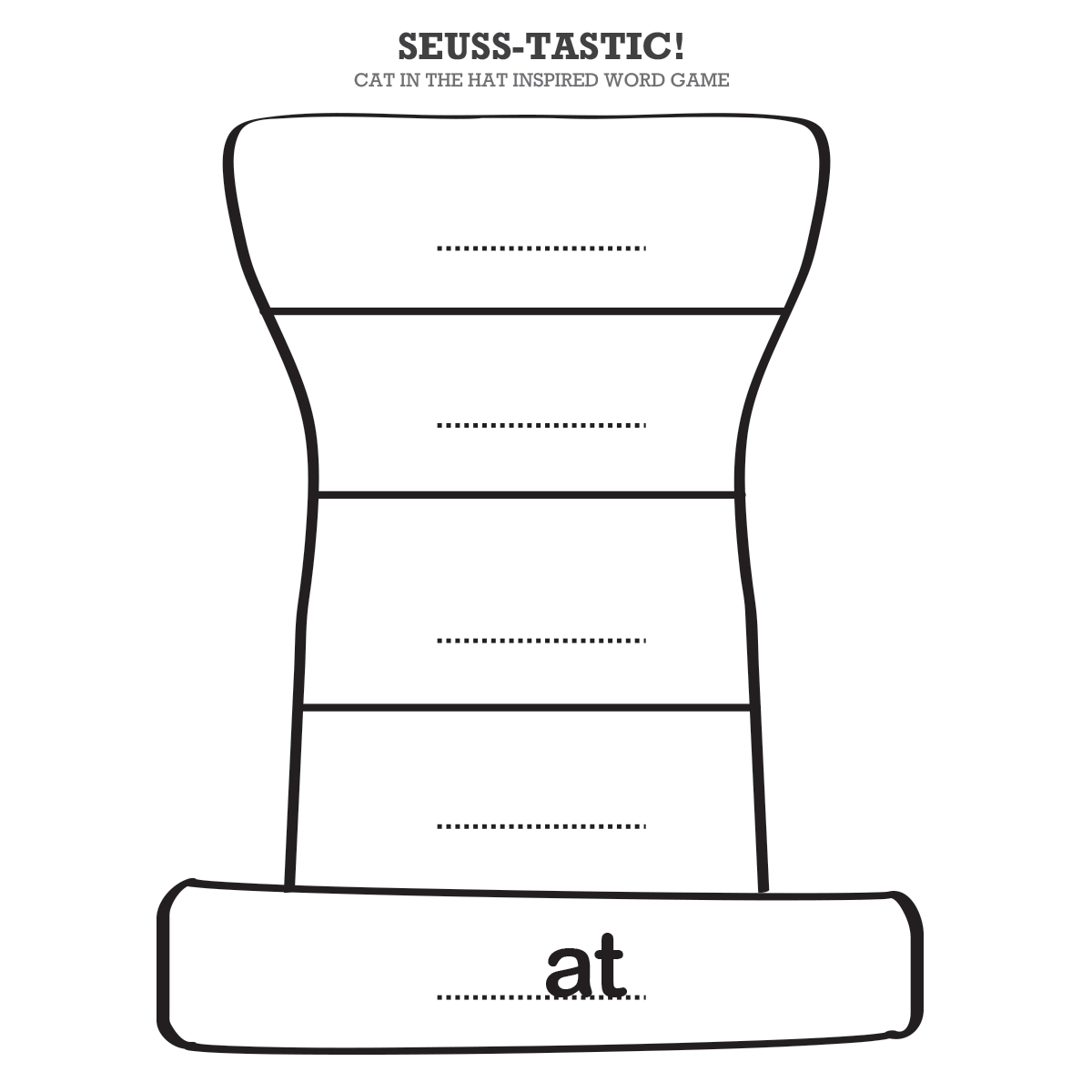 Make a hat with __at words in this fun rhyming word activity inspired by The Cat in the Hat book by Dr. Seuss. Created for preschool through first grade (2 to 6 years old).
Based on the book Green Eggs & Ham, this printable rhyming game lets kids practice reading, word matching, and phonics, plus fine motor skills through coloring & cutting.